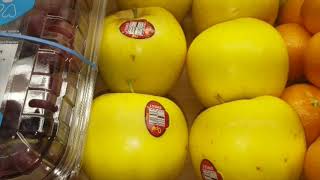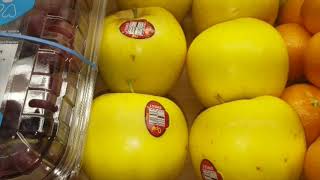 Grapes That Taste Like Candy!
With the holidays in full swing we just want to wish you a happy and safe holiday season! We look forward to being apart of your fruitful 2020! This week we taste-tasted some absolutely fantastic Candy Snaps grapes that we ended up buying the last 48 cases in Seattle. They're ridiculously sweet, crisp and refreshing. I found there's the tiniest hint of strawberry flavor in these grapes. Size wise they're on the smaller size and they have the white, frosty "bloom" that grapes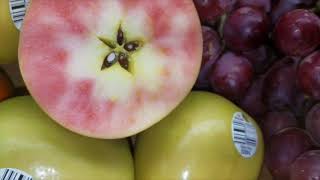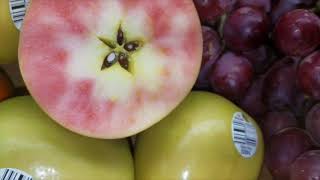 Out Of This World Cosmic Apple!
Every so often, a new fruit breaks through the clutter and finds itself leading mainstream National media. This is the case with the new Cosmic Crisp apple from Washington state, due to the fact it can last in your refrigeration for up to a year! Using the tagline "Amazing Flavor + Infinite Possibilities," the Cosmic Crisp brand apple is the remarkably delicious result of 20 years of study and research by Washington State University's world-class tree fruit breeding program.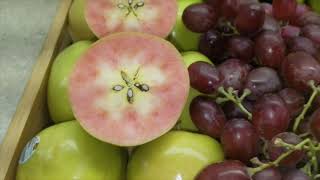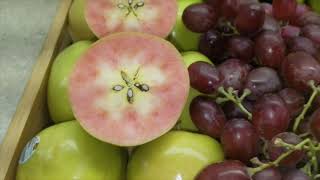 The Return of The Christmas Apple
The holiday season is in full swing so we thought we would do our share and bring back the Market Fresh Fruit exclusive Pink Pearl "Christmas Apple." These gorgeous beauties are green and speckled with small white lenticels (spots). But, the real prize is found on the inside for its delicate flesh, which is vivid pink to red in color. Highly aromatic the Pink Pearl has a balanced sweet-tart flavor with nuances of raspberries and grapefruit. A member of the rose family (Rosace