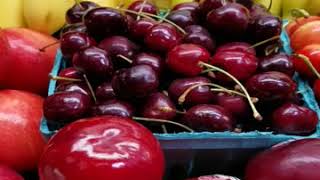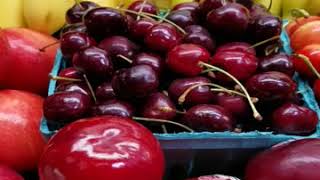 Kick off Summer with Yellow Beauty Plums!
This week's deliveries from The Pike Place Market include Washington Extra Fancy Pink Lady Apples, Champagne Red Cherries, Plump Rainier Cherries, Red and Yellow Beauty Plums, and finished off with some Rainforest Alliance Certified Green Tip Bananas. Grab a free fruit tasting for your office!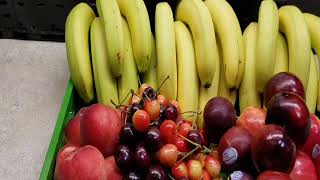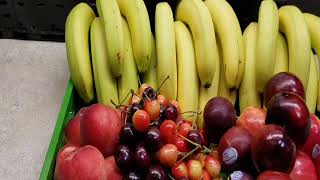 Rainier Cherries!! Featured in this Week's Basket
Rainier and Champagne Cherries, Black Plums, White Peaches, Pink Lady Apples and Rainforest Alliance Certified bananas. Fresh and local is so much better. Join our "Farm-to-Desk" program. Grab your FREE Office Fruit Tasting at MarketFreshFruit.com.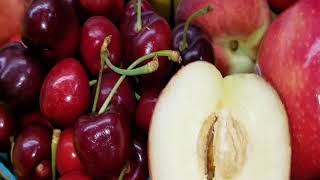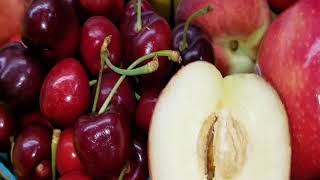 What's in this Week's Fruit Basket?!
Yakima Valley Champagne cherries, red plums, Satsumas, white peaches, Pink Lady apples and Rainforest Alliance Certified bananas. Fresh and local is so much better. Wait until you try these Coral Champagne cherries. We took delivery of 320 pounds of these juicy beauties and included them in all office deliveries. Next week I'm hoping to buy 700 pounds of Rainier cherries. Plump, low-acid cherries are so good and more are on their way from our "Farm-to-Desk" program. We cont